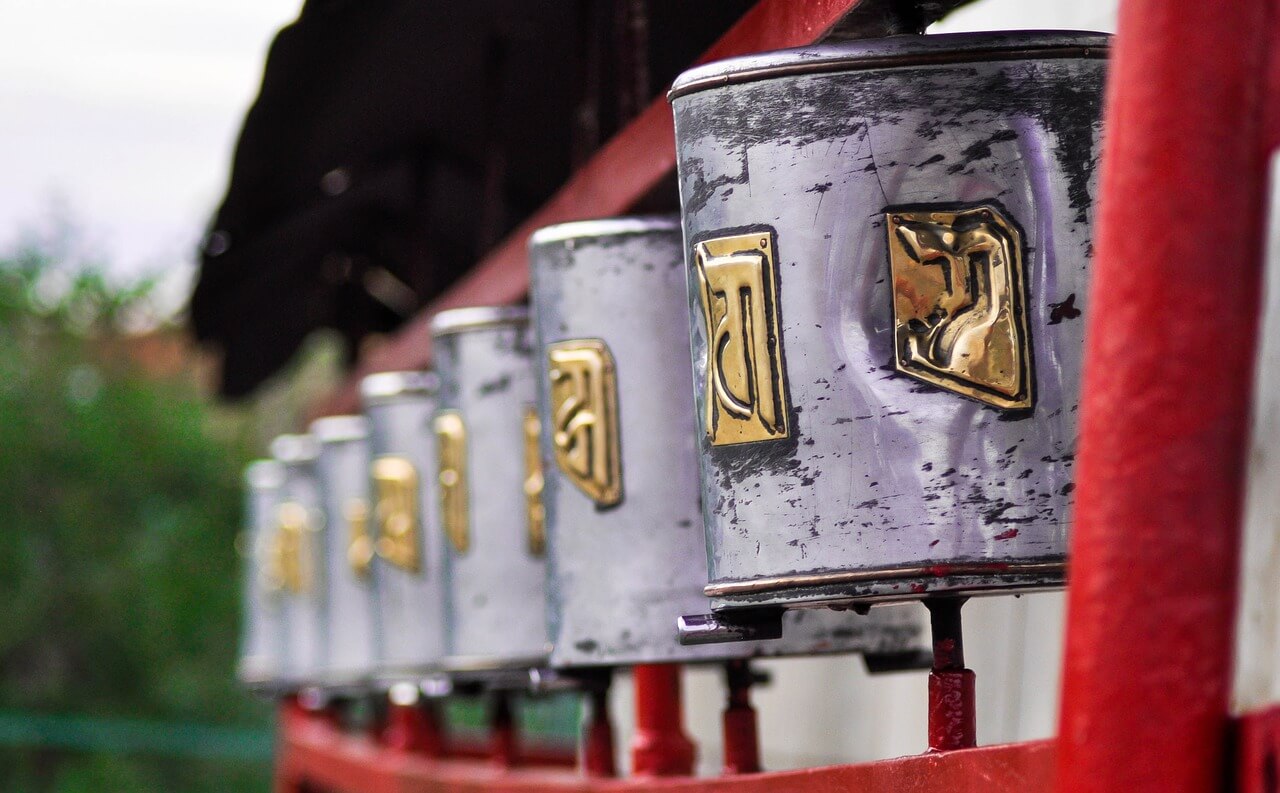 We invite you to journey inward and unwind your body and mind in this therapeutic restorative yoga practice accompanied by the healing vibrations of ancient Tibetan singing bowls.
Join us April 13th from 3 to 5 pm for a Tibetan Prayer Wheel Singing Bowl meditation and restorative yoga session. This workshop will focus on the embodiment of the 8 Auspicious Symbols of Buddhism (Ashtamangala); energetically incorporating them into your being through both sound and movement. The gentle tones of the bowls, each a container of a specific Auspicious Symbol will be paired with 8 deep, but very slow, restorative poses facilitated by Nicole.
The partnership of the gentle asanas, (postures) and the vibrations from the Tibetan singing bowls help to dissolve blockages, move energy and naturally improve your capacity for self healing.
Restorative yoga helps the body to drop into the parasympathetic nervous system and restore balance by surrendering to the moment, where your body's natural intelligence to heal itself lives.
During this session you may experience the Tibetan singing bowls being placed on and around the body infused with warm water, essentials oils and the loving intention to bring about deep inner peace, balance and harmony at the cellular level.
This class is suitable for all levels!
Spaces are limited and RSVP is required to book.
Cost: $40 Prepay $45 Day of